Tuxera NTFS 2021.1 macOS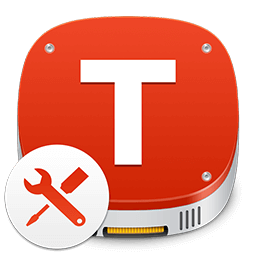 Tuxera NTFS is a commercial NTFS driver developed from the popular open-source NTFS-3G driver, which is a natural part of all major Linux distributions, and also has lots of users on macOS, FreeBSD, Solaris, and NetBSD.
It has been engineered to bring our customers maximum possible performance when accessing NTFS drives while keeping their data safe. It also offers some additional features to its open source counterpart, NTFS-3G, along with commercial support.
Full Interoperability
Apple's macOS offers very limited support for Microsoft Windows NTFS formatted hard drives and other storage media out of the box. By default OS X can only read files from Windows-formatted hard drives leaving the users unable to edit, copy or delete anything. Tuxera NTFS for Mac solves this problem providing full read-write compatibility across platforms.
Fast Speeds & Full Data Protection
Tuxera NTFS for Mac delivers the fastest NTFS file transfer speeds on a Mac while protecting your data with it's new, smart caching layer.
Feature-rich
The software fully supports all macOS versions starting from 10.4 (Tiger) including OS X El Capitan. Tuxera-only advanced features include support for NTFS extended attributes. Tuxera NTFS for Mac is compatible with popular virtualization and encryption solutions including Parallels Desktop® and VMware Fusion®.
General Features:
Works in both 32-bit and 64-bit kernel modes
All NTFS versions supported
Create NTFS partitions
Create NTFS disk image
Verify and repair NTFS volumes
Advanced Features:
Smart caching for high-performance read/write
Automatic translation of file names
Native extended attributes
Compatibility with other software:
Any third party software, including:
Parallels Desktop®
VMware Fusion®
TrueCrypt
下载地址:
相关下载: