Posterino 3.11.12 - A photo collage in minutes macOS
Posterino 3.11.12 - A photo collage in minutes macOS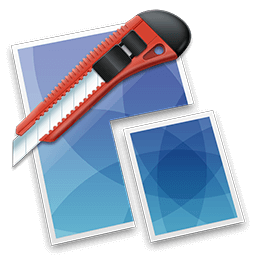 Rather than let those photos on your hard drive collect digital dust, use Posterino to create a beautiful collage. Just choose a template and add your favorite photos. Posterino will randomly shuffle your images into a poster-worthy keepsake. Changes to the layout, frames and filters are accomplished with a single click. Your memories will be ready for display in minutes, and you can let the viewing begin.
You can choose from several lovely calendar templates offering both portrait and landscape views to design your own calendars featuring your favorite photos.
You can also create small calendar overlays for incorporating onto regular posters. The design possibilities are numerous, making these calendars great gifts for family and friends.
Tell them "Wish you were here" with custom postcards.
Share your latest adventure. Or announce your beautiful baby. Whatever your news, Posterino offers a variety of templates for creating custom e-cards and sending them off around the digital world. You can even create your very own stamp and postmark. You don't need a postman when you have Posterino.
Posterino lets you:
Enjoy various gorgeous templates
Create posters, calendars, postcards, photo frames or contact sheets
Easily customize the layout of your images: grid, irregular, random
Easily change the number of images in any document
Easily change the size of any document or predefined template
Easily customizable calendar objects
Create your own paper sizes
Crop any image to your liking
Alter the frame or shadow of any image; choose from various predefined versions
Tailor each individual image using an image filter (black & white, sepia, sharpening etc.) to your needs
Add text boxes to your document
Rotate or position any image or text box anyway you like
Add metadata like name, date, comment to any image
Change any of the given templates to fit your needs
Customize the postmark used for stamping your e-cards
Create your own templates
Edit your document in full-screen mode
Gain fine-grained control of your document using an inspector
Import / Export / Share
Import your images from:
iPhoto
Aperture
Adobe Lightroom
or from your hard drive
Posterino lets you export your poster in various formats like TIFF or JPG.
Send your postcard through e-mail
Share you images on Flickr from within Posterino. Have a look at the images already uploaded.
Easily set your document as your desktop background directly from Posterino
下载地址:
相关下载: