WALTR PRO 4.0.115 macOS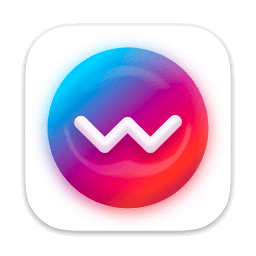 Convert, Transfer ANY File into iPhone, iPad… Like a PRO! A whole new experience. Same WALTR magic. WALTR PRO introduces new pro features, a standalone converter, beautiful design & vastly more control. With the same magical drag & drop experience that lets you get around file format issues transfer virtually any file straight to iPhone or iPad.
Edit Cover Art & Metadata
Transfer to 3rd Party Apps
Convert Files to Apple Music
Convert Files to Local Drive
3-in-1
Convert to Mac
Push to iPhone, iPad
Add to Apple Music
What's New in WALTR PRO?
Edit Metadata & Cover Art
Back in 2016, we've introduced ACR – Automatic Content Recognition feature that automatically scans & fills missing metadata.
After receiving numerous requests from pro users, WALTR PRO provides the ability to manually edit cover art and metadata. Simply drag & drop the files while holding the Alt (⌥) key and gain full control of the way your media looks.
Powered by Automatic Content Recognition 2.0
Transfer Virtually Any File to iOS
With WALTR PRO, you are no longer locked to transferring to native Apple apps. It's now possible to push virtually any content in any format into your iPhone or iPad. So if you enjoy using VLC or read books in Kindle, we have you covered.
Apart from the familiar file support in WALTR like music & videos, with PRO — you can now transfer content such as: documents, pictures, comics, MS word docs and more. Simply drag & drop the files while holding the Cmd (⌘) key and select the target app for the transfer.
Powered by Universal Connection Bridge 2.0
"Hey Siri, play music from my Vinyl"
Siri on HomePod is great—but there are times when Siri cannot access or play our high fidelity music collection. Using WALTR PRO, you can add files to Apple Music. With iCloud enabled, your music will be backed up & ready to play from HomePod.
And for the audiophiles with FLAC music collections, WALTR PRO can safely convert your files into Apple Music (without losing quality). You'll be able to stream FLAC from any device, including the new HomePod mini.
Powered by Smart Adaptive Conversion 2.0
Requires Apple Music subscription and Apple HomePod or HomePod Mini devices.
Simplest Converter Ever
WALTR PRO is a brilliant converter that will quickly convert video and audio files into Apple-friendly formats. And yes, you'll get the best output file quality. No buttons. No unnecessary settings to worry about. Simply drag & drop to convert media files locally & save them to your internal or external drive as readable formats that Apple "respects".
Powered by Smart Adaptive Conversion 2.0
Final Cut X Pro friendly format converter
YouTube compatible formats conversion
More to it than meets the eye…
Industry's Fastest Versatile Converter
Wi-Fi Transfer Support
All devices. All generations.
Apple M1 Silicon Support
Trim-less Ringtones
Hi-Res Audio
2160p Video
Forced Subtitles
Audiobooks
Smart Encoding Detection
Video Content Detection
Light / Dark Theme
Any Format to Any Destination
At its core, WALTR PRO continues to deliver the easiest way of transferring files without any hassle. So if you need to get any file on iPhone, forget worrying about compatibility. Here's how it works:
Drag-n-drop any file into any destination tile
WALTR PRO automatically detects the file, converts it into the proper format & pushes it to your target destination
DONE
One Place to Drop and Convert Any File
There are 100+ solutions you can get with WALTR PRO. This is perhaps the most advanced automatic converter aimed for Apple devices — ever created.
Convert MKV to iPhone
Convert AVI video to iPad
FLAC lossless to iPhone
EPUB to iBooks
M4R ringtone to iPhone
MP3 to iPod
下载地址:
相关下载: