n-Track Studio Suite 10.0.0 (8209) macOS
n-Track Studio Suite 10.0.0 (8209) macOS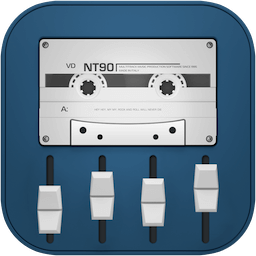 n-Track Studio 10 Suite provides musicians and producers with a complete DAW environment for recording, editing, and mixing with an easy workflow and audio resolution up to 24-bit / 192 kHz. It supports an unlimited number of audio and MIDI tracks, as well as plug-ins including VST, VST3, DirectX, AU, and ReWire.
Studio Suite offers 64-bit mixing and processing with sample-level editing and full automation of volume, pan, aux send & returns, and effects, great for programing fade-in/outs, cross fades, and more. The built-in effects include reverb, compression, parametric & graphic EQ, echo, auto-volume, pitch shift, chorus, multi-band compression, spectrum analyzer, drum machine/synth, and the n-Track vocal processing module. Version 9 also introduces improved guitar and bass amp simulators, as well as the VocalTune plug-in, which allows you to fix the pitch of your vocals and snap them to common scales or custom ones, for simple pitch correction or complete vocal transformation.
Other features include live input processing for recording tracks dry while monitoring with effects, and support for mixing in surround sound when creating DVD audio projects with 5.1, 6.1, and 7.1 surround formats. You can also mixdown your song into a single WAV file to create an audio CD or to distribute the song online using the built-in MP3 encoder.
Studio Suite allows you to record a song on your tablet on the go with the iOS and Android Studio apps (available separately) and then import it on your Windows or Mac computer for detailed editing and mixing. Additionally, the software comes with free and premium soundbanks to get you started right away.
Key Features
Complete DAW environment for recording, editing, and mixing audio
16- / 24-bit audio resolution at up to 192 kHz
Easy workflow
Free soundbanks
Premium soundbanks
Videos (AVI, MPEG) can be played in sync with the song in a dedicated video playback window
Supports third-party DirectX, VST 2.x, VST 3 and ReWire plug-ins
Supports VST Instruments and DirectX Instruments synth plug-ins
Sync to other programs or external devices using SMPTE/MTC or MIDI Clock sync (either as master or slave)
Sample-accurate MIDI tracks can be sent to VSTi/DXi software MIDI synths, without the need of hardware MIDI synths
Supports hardware faders/control surfaces
Up to five installs on all your computers
下载地址:
相关下载: