GarageSale for Mac 7.0.12 eBay拍卖设置工具
GarageSale for Mac 7.0.12 eBay拍卖设置工具
GarageSale是全功能的客户端应用程序的易趣网在线拍卖系统。
创建并轻松管理您的拍卖。随着GarageSale,您可以创建,编辑,跟踪,并在一个单一的管理多个拍卖,直观的应用。GarageSale甚至集成了几个国际易趣网网站,以及与PayPal和推特,提供一个完整的,强大的易趣网客户端。
制定专业的,有吸引力的清单。GarageSale iPhoto集成功能,你看到的就是你得到的(所见即所得)的文本编辑,免费图片托管,和超过130个免费的拍卖设计。与这些特点,在更多的,它从未容易创建专业,醒目的易趣网列表。
GarageSale is a slick, full-featured client application for the eBay online auction system.
Create and manage your auctions with ease. With GarageSale, you can create, edit, track, and manage multiple auctions in a single, intuitive application. GarageSale even integrates with several international eBay sites, as well as with PayPal and Twitter, to provide a complete, robust eBay client.
Develop professional, attractive listings. GarageSale features iPhoto integration, what-you-see-is-what-you-get (WYSIWYG) text editing, free image hosting, and over 130 free auction designs. And with these features, among many more, it's never been easier to create professional, eye-catching eBay listings.
Screenshot 软件截屏: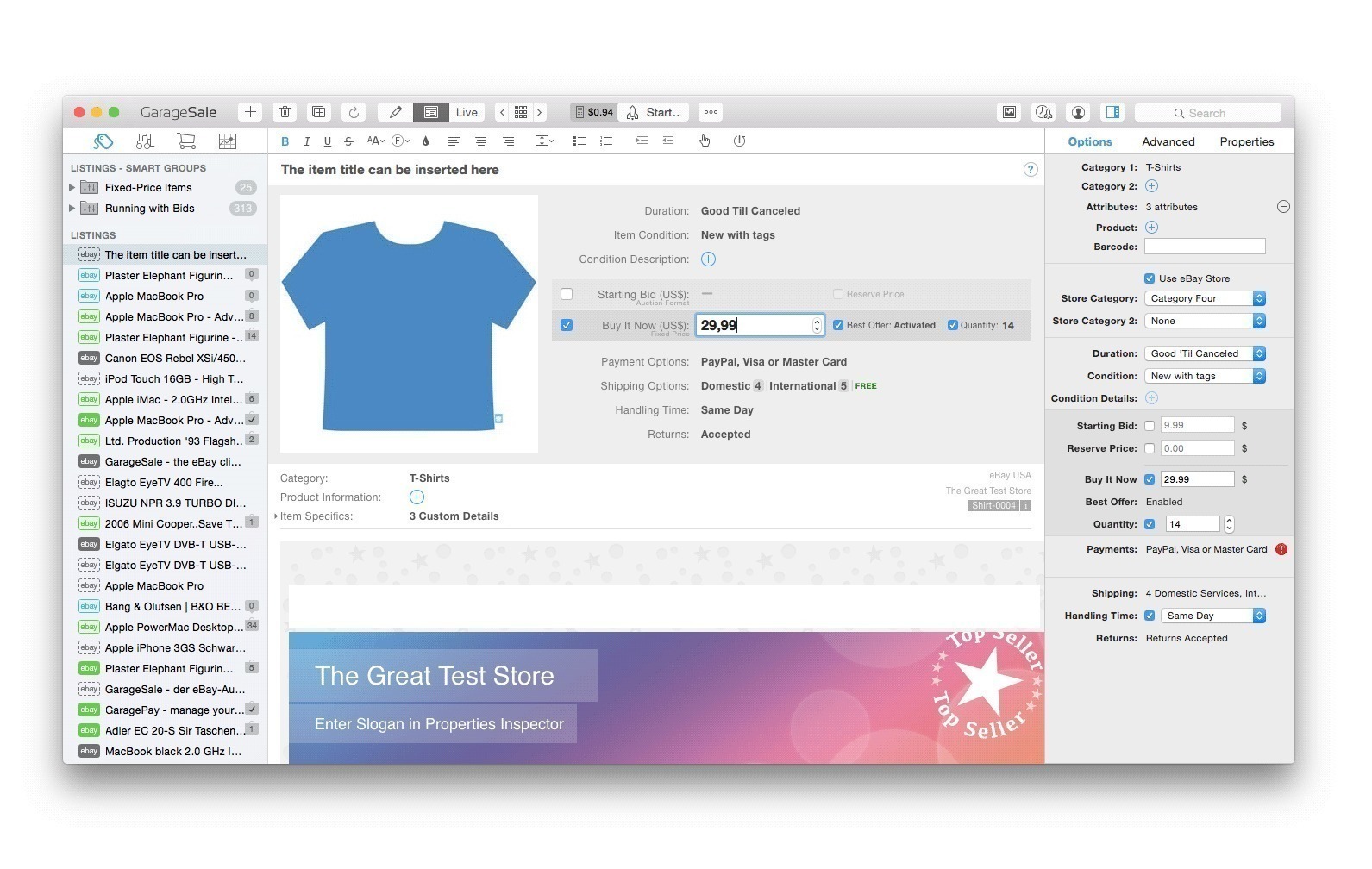 System requirements 系统要求:
下载地址 :
链接:https://pan.baidu.com/s/1dGDsshF 密码:x6r3 解压密码:macpeers 
相关下载: